A nature retreat in Costa Rica featuring a unique blend of sustainability and comfort.
A UNIQUE
EXPERIENCE
An eco-resort, a nature reserve, and a farm stay all wrapped into one life-changing experience, Toji Nature Retreat invites you to rediscover your place in nature by immersing yourself in a truly unique blend of sustainability, community, thoughtful design, and breathtaking wildlife.
Our 11 private rooms humbly offer sprawling ocean views and a comfortable space where you can connect with nature, find balance, and reimagine your path forward. Rainforest trails, a private concierge, farm fresh food, and a range of art, yoga, and circularity classes are just a few of the offerings that make Toji Nature Retreat a one-of-a-kind space to live or host a transformative retreat.
Yoga & Meditation Classes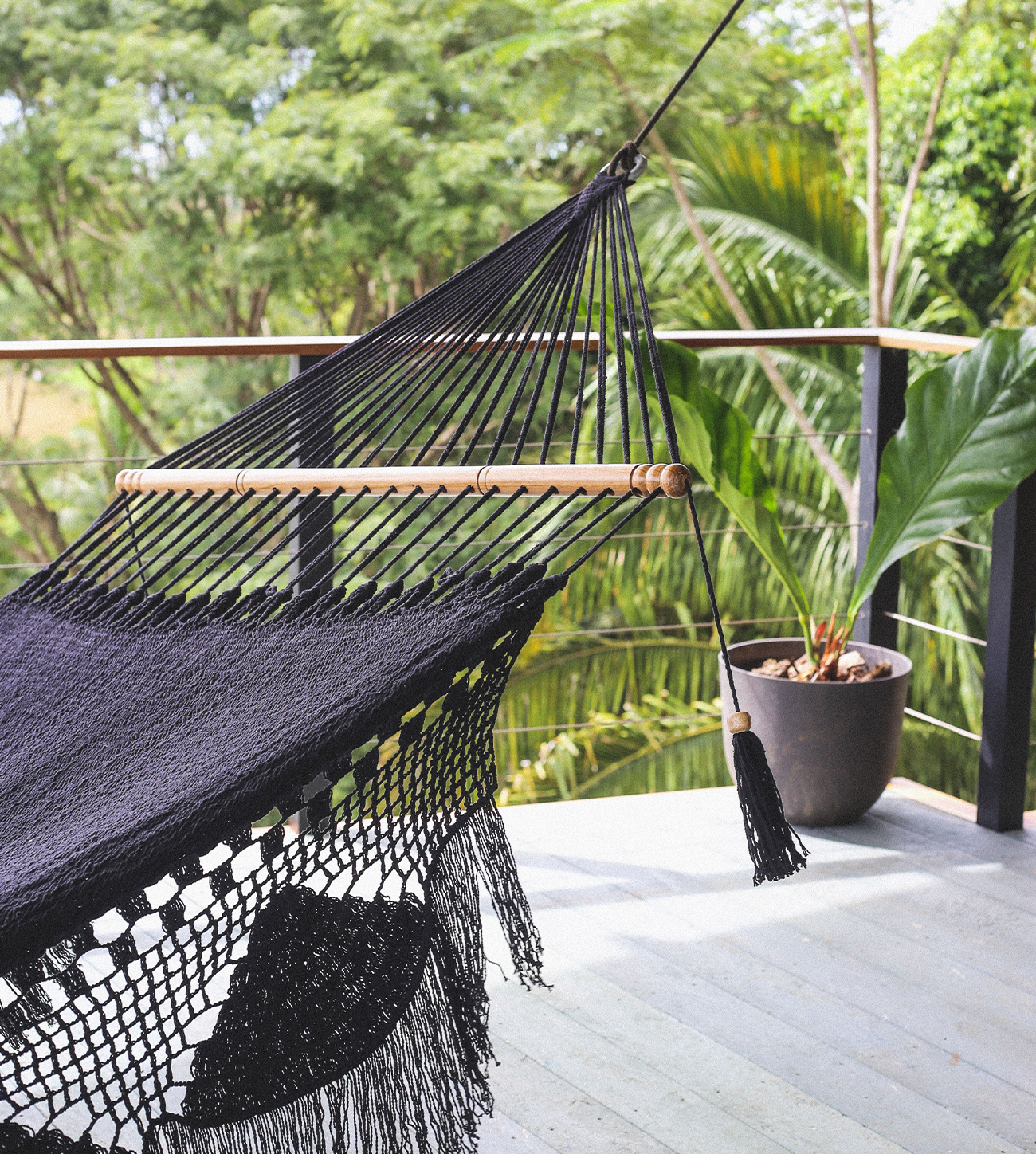 Extraordinarily awesome experience
We are a family of 12, and celebrating:80th, recent marriage, recent return from B2B health crises. Thank you for an extraordinarily awesome experience. I can't think of a better way to leap back in to living!!!We are all filled with much gratitude for all of the things TOJI offered… Much Love.Pura Vida!
An unforgettable experience - World-class Accommodations
Toji and the amazing staff made Costa Rica an unforgettable experience for my family. The accommodations were world class. Chef Yayi's food and presentation kept us entertained at every meal, our rooms were unique and comfortable, the grounds were beautiful and full of wildlife, and the staff was beyond kind. We came to Costa Rica for the culture and beauty, we will return for the beautiful friendships we made at Toji.
Like a Dream Come True
This place felt like a dream come true. The service, the food, and most importantly THE PEOPLE added to a singular experience that I/we will never forget. Cheers! xoxo
The Trip of a Lifetime
Honestly, the trip of a lifetime! The views were even better than expected! I'll remember yoga with Hunter, the hike with Jay ( & him running out to get us water after the sweat lodge!). All of Chef's delicious meals & just enjoying the time together.❤️
Magical experience. connecting in nature
Magical experience with my whole crew- connecting in nature. We all had so much fun getting to know you all, learning about Costa Rica and your community. Your love of what you all do shines so brightly. We couldn't have asked for a more magical way to start the year, being inspired by each other & all the beauty around us. We can't wait to com back next year!!❤️
Transformative, life changing experience
Thank you for creating such an incredibly beautiful place. The beauty + magic of here allowed an incredible, transformative, life changing experience. So much gratitude, much love ❤️
Paradise Found
A gorgeous sanctuary! Toji Nature Retreat perfectly blends simplistic luxury into the tropical landscape that surrounds it. It's obvious that every element was considered when creating this eco-conscious oasis. Jay and Hunter are wonderful people that helped us arrange massages and tours for our guests during our stay. My husband and I have been hosting wellness retreats in Costa Rica for many years and we are overjoyed to have found such a beautiful location to host our events. The yoga deck comfortably accomodated 16 participants with room for more and we loved jumping in the infinity pool to cool off afterward. Jay offered a guided nature hike where we learned about the efforts of their community to restore the soil and create a food forest. Highly recommend to anyone looking to host large groups or family gatherings.
Chef Mike was Fantastic
Dear TOJI, Thank you for one of the most amazing stays! Your Hospitality is so welcoming- wonderful! Chef Mike was fantastic! Absolutely beautiful resort, we will be back!Pura Vida TOJI !!
A-MAZ-ING
A-MAZ-ING. Place was breathtaking, 24 hour staff were welcoming, responsive and valuable source of information. We said a party on the yoga deck and they were quick to arrange everything. We wanted to switch rooms, and on call housekeeping was very quick to accommodate us. The VIEWs were stunning! Every room had a spectacular view of the beach and jungle including all of the communal areas. It was very peaceful. I can not forget the private chef Mike. Every meal was freakin delicious. From the house salad to steak. Hands down the best food we had in Costa Rica. We were overwhelmed with positive & inviting energy from staff. Was an extra amazing experience. Hunter, Mike, Jose, Evelyn & Jay, you made our experience beautiful. The location & bungalows was gorgeous. Love you guys. I hope we come back.
CHECK AVAILABILITY
& BOOK DIRECT