Rediscover your place
in nature

Offering a truly unique blend of sustainability and comfort, a week at TOJI is an immersion into nature, harmony, and self reflection. Explore the wildlife trails on our private reserves; observe the budding regenerative farming operations, or just relax and reflect in our saltwater infinity pool that overlooks it all.
Besides being an "Oasis of Calm" overlooking the Central Pacific of Costa Rica, Toji is also the spiritual, educational, and human center for our budding micro farm and circular small business community, Dos Colinas.  "Toji" is the Maleku tribe word for sun, which of course is the origin of all the energy that is taken into the circular systems of nature. 
As a guest of Toji Nature Retreat, you help us to give back to mother nature, and to the Maleku tribe; as a portion of Toji's income goes to support both internal and Maleku tribe reforestation efforts.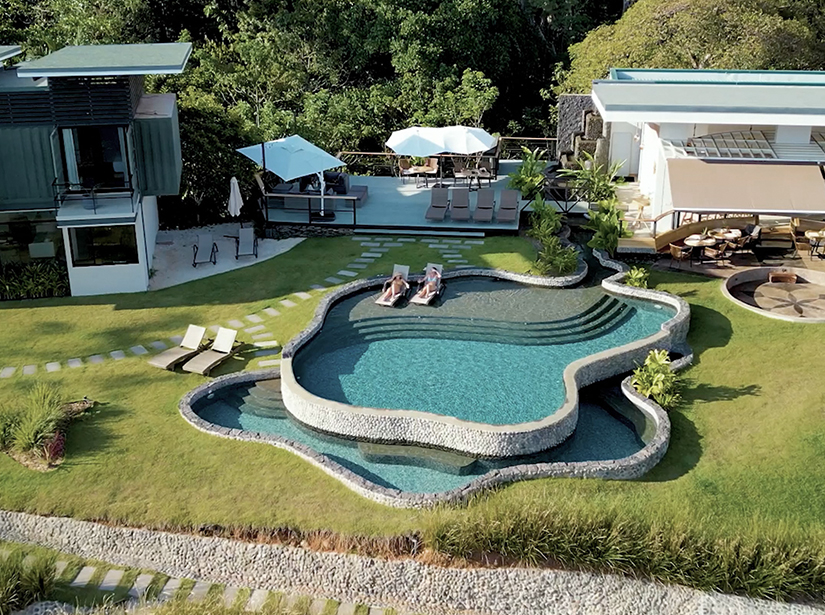 MORE THAN JUST
A NATURE RESORT
One-of-a-kind eco-resort, nature reserve & farm stay, Our Villa is designed to utilize, reuse, and protect the rich natural resources of Costa Rica to provide an unparalleled combination of luxury, sustainability, and community.
At TOJI we welcome our guests to reconnect with nature and themselves. You can book the entire villa for your private wellness retreat, eco-friendly wedding, or family reunion. Whether you are visiting to transform your business model, recenter your life, or unite with family around nature, you will leave our retreat happier and more connected to what really matters.
Yoga & Meditation Classes
Extraordinarily awesome experience
We are a family of 12, and celebrating:80th, recent marriage, recent return from B2B health crises. Thank you for an extraordinarily awesome experience. I can't think of a better way to leap back in to living!!!We are all filled with much gratitude for all of the things TOJI offered… Much Love.Pura Vida!
An unforgettable experience - World-class Accommodations
Toji and the amazing staff made Costa Rica an unforgettable experience for my family. The accommodations were world class. Chef Yayi's food and presentation kept us entertained at every meal, our rooms were unique and comfortable, the grounds were beautiful and full of wildlife, and the staff was beyond kind. We came to Costa Rica for the culture and beauty, we will return for the beautiful friendships we made at Toji.
Like a Dream Come True
This place felt like a dream come true. The service, the food, and most importantly THE PEOPLE added to a singular experience that I/we will never forget. Cheers! xoxo
The Trip of a Lifetime
Honestly, the trip of a lifetime! The views were even better than expected! I'll remember yoga with Hunter, the hike with Jay ( & him running out to get us water after the sweat lodge!). All of Chef's delicious meals & just enjoying the time together.❤️
Magical experience. connecting in nature
Magical experience with my whole crew- connecting in nature. We all had so much fun getting to know you all, learning about Costa Rica and your community. Your love of what you all do shines so brightly. We couldn't have asked for a more magical way to start the year, being inspired by each other & all the beauty around us. We can't wait to com back next year!!❤️
Transformative, life changing experience
Thank you for creating such an incredibly beautiful place. The beauty + magic of here allowed an incredible, transformative, life changing experience. So much gratitude, much love ❤️
Chef Mike was Fantastic
Dear TOJI, Thank you for one of the most amazing stays! Your Hospitality is so welcoming- wonderful! Chef Mike was fantastic! Absolutely beautiful resort, we will be back!Pura Vida TOJI !!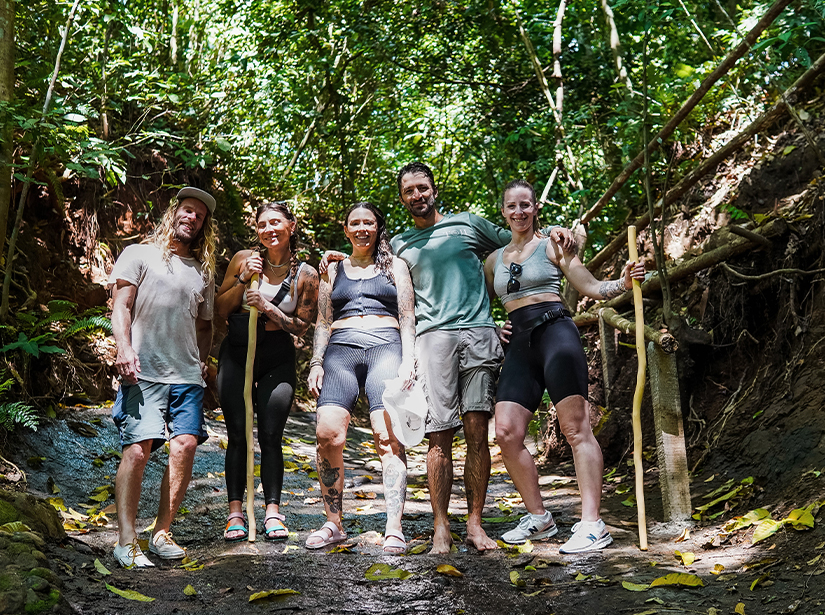 ACTIONABLE SUSTAINABILITY
Toji Nature Retreat is leading the way toward a new set of sustainability standards for retreat centers and resorts. Everything we do is inspired by the efficiency of nature and we design all of our operations with a circular use of resources in mind. We offer our visitors the education and tools they need to incorporate these ideas into their daily lives and businesses when they return home. We aim to educate through immersion, providing a calm place in nature for you to recenter, reflect, and rethink where you and your businesses fit into social and environmental causes that are important to you.
We focus our sustainability on finding a balance between all 3:
Let's Start Planning your retreat